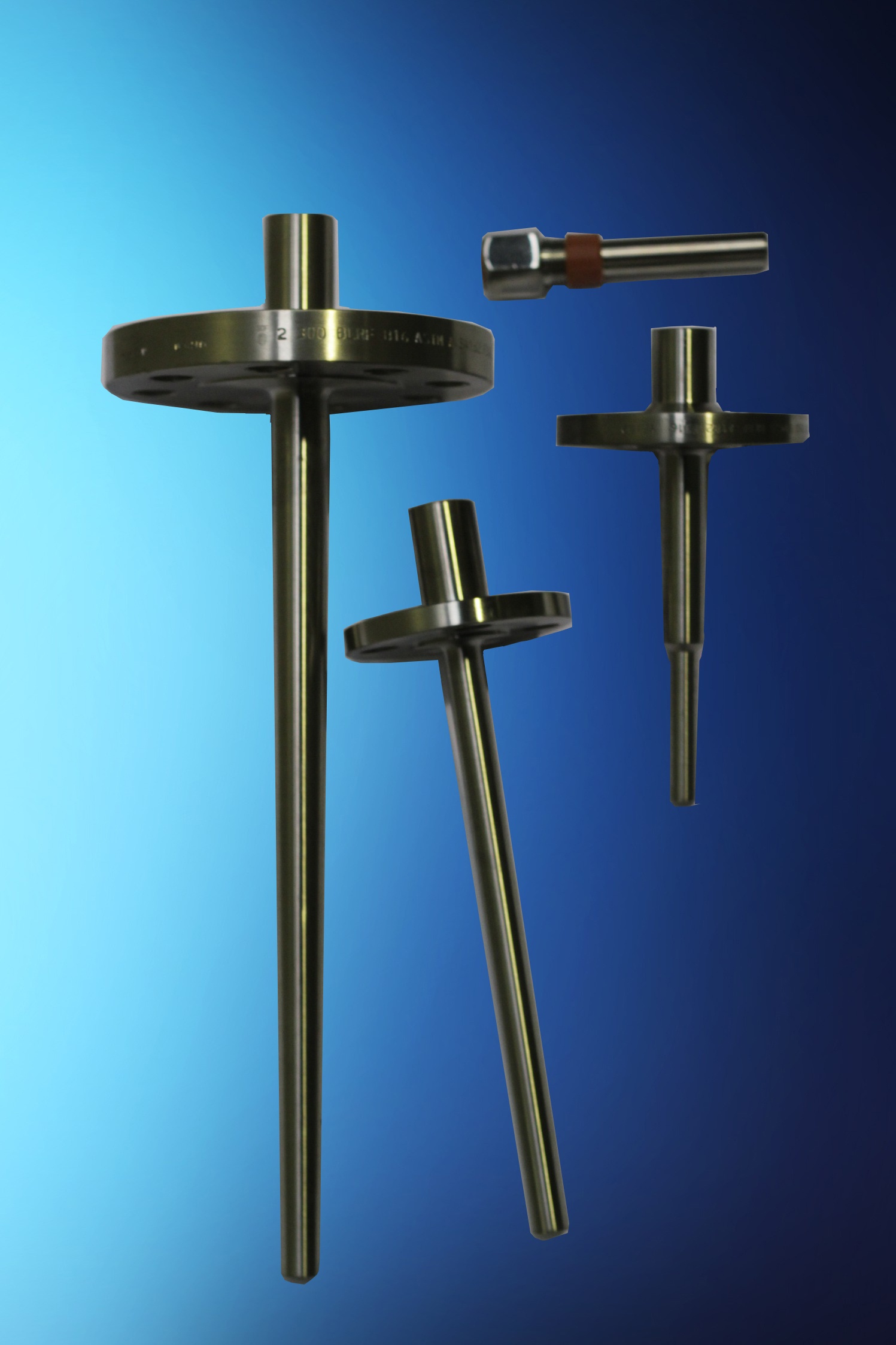 Thermowells are recommended whenever a temperature element is to be inserted into a process where corrosion, pressure, abrasion, or shear forces may threaten the life of the element. In addition, thermowells allow for a defective instrument to be removed without shutting down or draining the process.
They fit into three broad categories: screwed, flanged, or weld-in, and can be designed to accept thermocouples, RTDs, temperature gauges or filled systems.
Thermowells can be machined from solid barstock, or fabricated from pipe. Fabricated thermowells offer a lower cost alternative where high pressure is not a design consideration. Standard thread forms are BSP and NPT (others available to order), and flange size and rating can be supplied to suit any requirements.
Material certification and Positive Material Identification (PMI), as well as Non Destructive Testing (NDT) such as dye penetrate, hydrostatic pressure testing and radiography are all offered if your specification requires. Thermowells can also be manufactured to satisfy the requirements of NACE MR 01 75
Other services include post weld heat treatment, stress and frequency calculations to ASME PTC 19.3. These all ensure that the thermowell design is suitable for the required process conditions.
More information about standard specifications can be found on our website, or contact us on 1300 737 976 to request a thermowell material selection guide.