Industries
Pyrosales has developed a strong position reputation across many numerous processing and manufacturing industries as a dependable provider of precision temperature measurement instruments and complementary accessories. Our products include precision temperature gauges such as infrared thermal imaging cameras and related products thermocouples along with high quality accessories, such as thermowells, fittings and connectors.
Pyrosales are specialists in manufacturing products for use in extreme temperature processes and our longevity in the industry means we have an understanding across numerous manufacturing and production industries. We have a reputation throughout Australia and internationally as experts in producing precision temperature gauging equipment, such as infrared thermal imaging and thermocouples.
We can design, fabricate, and repair temperature monitoring and process control instruments for businesses across a large number of industries.
Industries serviced by Pyrosales :
These industries require precision temperature gauging instruments to monitor their processes and for identifying faults, allowing continued productivity, efficiency and safety.
Infrared thermal imaging
Many power systems installed in existing buildings use MI Pyro cable, such as MICC.
Tradesmen and technicians from many industries use infrared thermal imaging cameras to identify faults and potential hazards, which is more efficient and cheaper if rectified before a potentially hazardous situation arises.
See Thermal Imaging Range
Thermocouples
Many industries such as glass, metals, plastic, chemical, and food and beverage all operate a zero-tolerance environment and require precisely calibrated process control instrumentation. Items such as probe temperature thermocouples, and RTD sensors with digital temperature controller units, which make sure processes are not compromised at any point.
See Thermocouples Range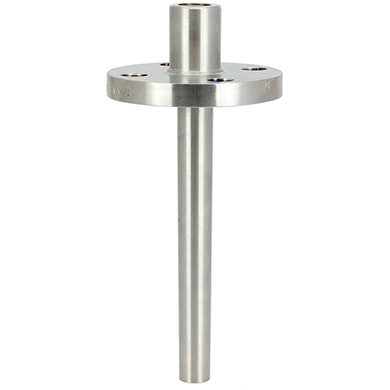 Thermowells
Pyrosales also provide solid barstock and fabricated thermowells to protect temperature elements in high temperatures or in processes where corrosion or abrasion may occur.
See Thermowells Range