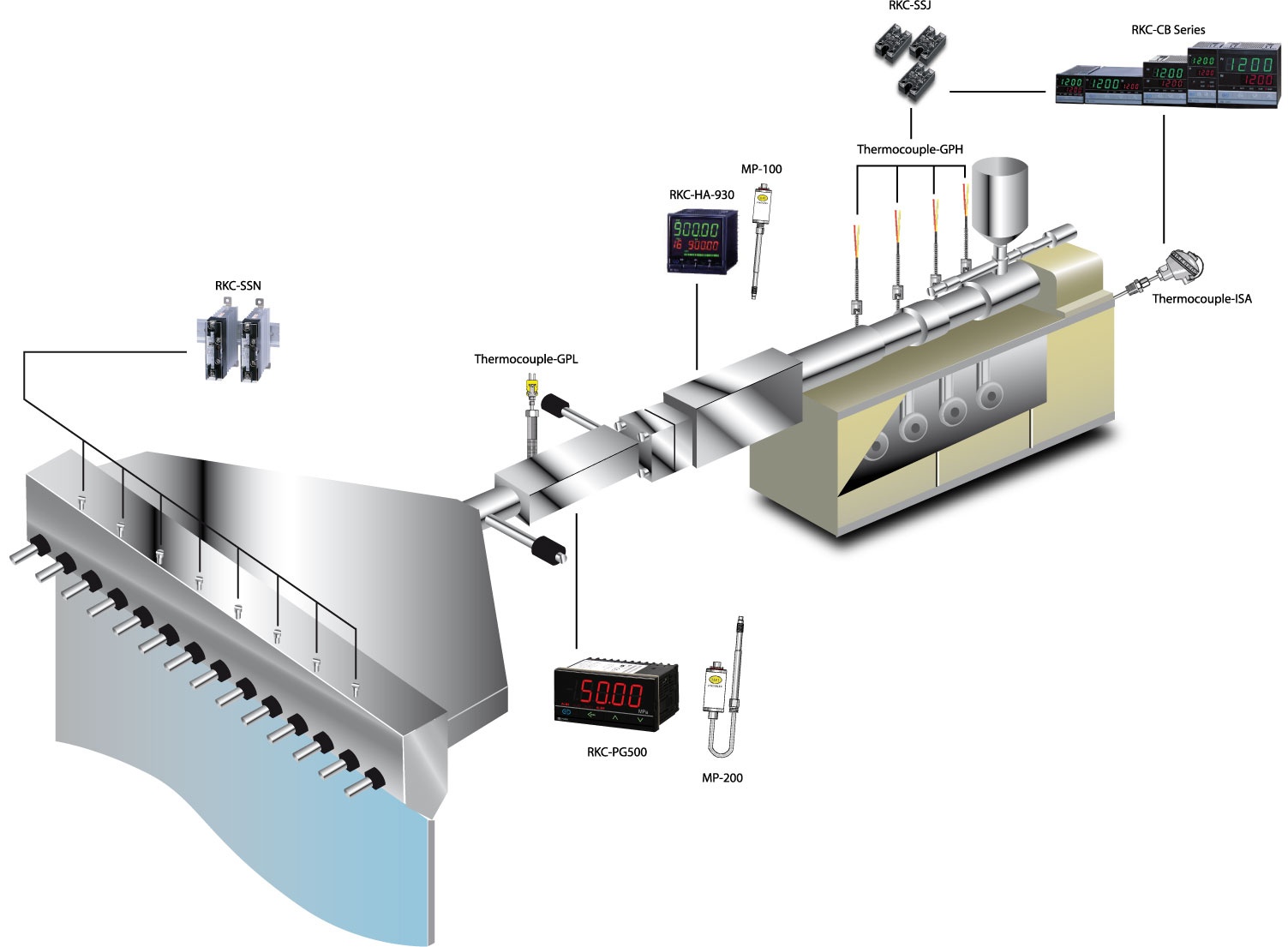 The melt pressure systems engineered and supplied by Pyrosales are designed to measure, control and supervise the temperatures and pressures associated with plastics extrusion.
Melt pressure control improves the quality and uniformity of extruded products, which reduces potential defects and imperfections. This maximises quality and control and improves efficiency, as fewer defective products means less wastage of time and resources. Melt pressure control can also improve the safety of the process.
Pressure control provides a means of monitoring and stabilising pressure and reduces the risk of overpressure and consequent damage. Additionally, melt pressure control can extend the life of extruder components by reducing wear caused by inconsistent pressures.   The key components required for an effective melt pressure control system are transducers, controllers and indicators.
Melt pressure transducers are specialised sensors used to measure pressure during the extrusion process. Pyrosales have various options including MP1/MF1 transducer (rigid stem), MP2/MF2 transducer (rigid stem with flex) and the MPX/MFX transducer (pressure and temperature). Mercury-free transducers, for use in processes where toxic contamination may be an issue, are also available.
Melt pressure controllers are used to control screw rpm to stabilise and regulate during extrusion. The RKC HA930/430 resin pressure controller is ideal for melt pressure control, featuring both single channel strain gauge input control, as well as dual channel strain gauge/temperature input control. Melt pressure indicators are used as under and over pressure indicator/safety interlocks. If this is the level of control you require, you can't go past the RKC PG500 Resin Pressure Indicator.