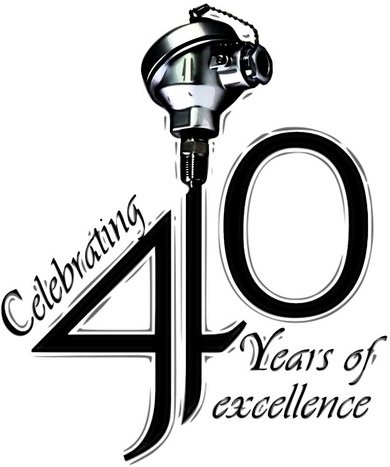 This year (2016), Pyrosales celebrates 40 years of incorporation. This achievement is one we take pleasure in sharing with our customers. We would like to take this opportunity to appreciate and thank our many customers, who not only have purchased from us, but have formed lasting relationships with us.
Pyrosales have also been fortunate enough to have an extraordinary team of employees and suppliers, as well as business partners. We continue to strive to be the best we can be, and endeavour to keep satisfying all who are involved with Pyrosales as well as our new and future connections.
For 40 years and continuing, Pyrosales has developed an enviable worldwide reputation as a specialist manufacturer of standard and precision temperature measurement sensors, as well as being a supplier of instrumentation. To date, we are Australia's longest established manufacturer of thermocouples and resistance temperature sensors with locations in Sydney, Melbourne and Brisbane as well as USA. We also have representatives in China and Chile. Our export business has been an exciting area of growth for us. We export all around the world to New Zealand, Philippines, Indonesia, Thailand, India, USA, Jamaica, Peru, Chile, New Caledonia and China, to name a few.
Pyrosales has been the major supplier to many large organisations and has held a number of contracts.
From the early days, there was an emphasis on project supply. Our products and sensors can be found in plants all round the world.
Our mission from the beginning was, and still is, to produce a range of temperature sensors to an international quality standard, to deliver a superior product and service to all our customers, and to provide total sensor solutions to the world market.
Now 2016, we take a look at all that Pyrosales has achieved. The solutions we present to our customers are wide-reaching and cater to various types of industries including:
Glass
Iron
Steel
Petrochemical
Aluminium
Copper
Lead
Zinc
Power Generation
Food and Beverage
Plastics
Aerospace
Furnaces, Ovens and Kilns
Civil Construction
Commercial Building
Fire Safety
In a challenging manufacturing environment in Australia, we continue to do our best in supporting manufacturing locally and beyond.
To the next 40 years of solutions and delivering to the highest standards.
Kindest regards,
Pyrosales Team.