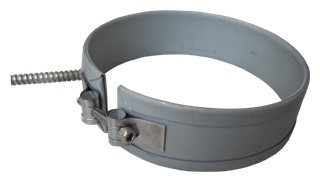 Pyrosales now supply a range of process heating elements suitable for many industrial and commercial applications. The Marathon Heater range includes cartridge elements, band heaters, coil heaters, strip heaters, flexible tubular heaters and box heaters. We can also help with selecting the right heating elements and calculating the wattage for your application. We also have solid state relays and controllers to help complete your project.
Air heater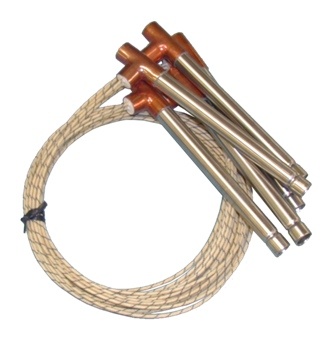 Selecting the right process heater for your application is critical to ensure you get the consistent heating your application requires. An air heater is a great solution for plastic welding, laminating, drying, heat staking, heat sealing and other applications where air must be heated up to 500°C. They are constructed from an open coil of high temperature resistance wire which is electronically isolated in a stainless steel sheath. Air passes over the resistance wire which allows maximum heat transfer.
Ceramic band heaters
Ceramic band heaters provide the ability to heat cylindrical items. Band heaters are durable and are medium-high temperature heaters. The maximum working temperature is 648°C. Ceramic band heaters are energy efficient and offer an optional in-built ceramic fibre jacket to further the energy savings. Fully flexible, the ceramic band heaters can accommodate holes and cut-outs and are available with different termination styles.
Band heaters
Band heaters are an economical method for heating where heating the contents via immersion is not an option. The band heaters are constructed with the highest grade mica insulation which not only provides excellent electrical insulation, but is also resistant to moisture. Nickel/chromium resistance wire is wound evenly in the heater to ensure consistent heat distribution and accuracy. Commonly used in the plastic industry.
Coil heaters

Coil heaters are also referred to as high performance tubular heaters, or cable heaters. The construction method consists of compacted MgO, high temperature resistance wire and chrome nickel steel tube. Coil heaters can be constructed with or without built in thermocouples. The applications for coil heaters include: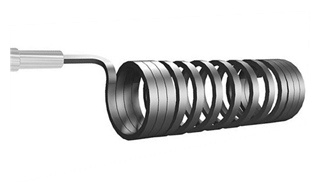 Tube extrusion
Hot runner distribution plates
Sealing and cutting bars and jaws for packing machines
Pipe forming
Small manifold heating
Hot metal forming dies and punches
Semiconductor manufacturing
Hot runner nozzles and brushings
Wafer processing
Cartridge heaters

Cartridge heaters are available in a variety of diameters and configurations and have high temperature lead wires that can handle temperature up to 450°C. These high performance heaters often outperform other heaters due to their robust design. They have specifically designed cores and are manufactured under carefully controlled production processes.
The cartridge heaters have a ceramic cap that can withstand high vibration which makes it suitable for a large range of applications where vibration is an issue. Nickel-chromium resistance wire provides a longer heater life which is evenly wound for even distribution of heat. Available in either 304, 316 SS sheath or Incoloy.
Silicone rubber heaters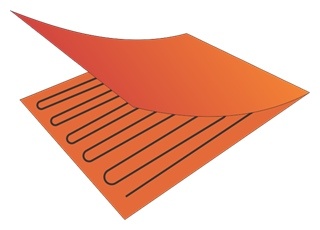 A key benefit of the silicone rubber heaters is the flexibility. They can be mounted either flat or on curved surfaces and their versatile design allows special heat profiles where higher or lower heat concentration can be provided. Silicone rubber heaters provide outstanding performance in applications up to 250°C and are unaffected by flexing, vibration or ongoing mechanical shock.
Tubular heaters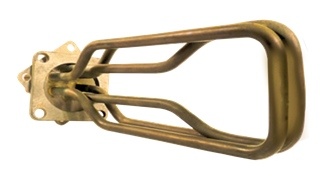 Tubular heaters are the most versatile when it comes to metal sheathed heaters. They are available in many diameters, sheath materials, lengths and electrical ratings. The mechanical flexibility allows the heater to be fabricated into many shapes and sizes which provides great adaptability for the engineer or designer to integrate into a process. Sheath materials are selected from a range of materials depending on the application, from liquid immersion to high temperature radiant heating (871°C). The type of application will determine the most suitable tubular heater assembly. Choose from Dutch heaters, circular heaters, flanged immersion heaters, finned tubular or finned duct heaters, ESP hopper heaters or if your requirement is for a high pressure process heater a large tank heater may be the best option.