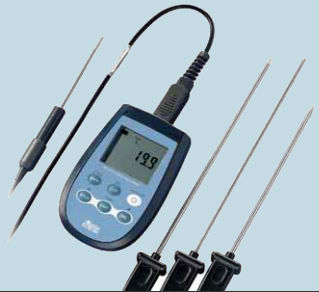 A highly accurate and robust thermometer, the Delta OHM HD2307.0 is an incredibly reliable piece of industrial temperature measuring equipment. The thermometer is portable as well as waterproof, which makes it an effective instrument for many applications. Temperature is measured using a Pt100 or Pt1000 probe which are either immersion, penetration, contact or air probes. These are sold separately.
The main features of the Delta OHM HD2307.0 include:
–  Temperature range: -70°C to +400°C
–  Large LCD display:  52mm x 42mm
–  IP67 protection degree
–  Portable and lightweight
–  Functions: Minimum, Maximum, Average, Relative Measurement (REL), HOLD and automatic turning off (can be disabled)
–  Probes are equipped with an automatic recognition module
The specifications include:
Length:                                                                                       140x88x38mm
Weight:                                                                                       160g (with batteries)
Display:                                                                                       Visible area: 52x42mm
Operating temperature:                                                      -5…50°C
Warehouse temperature:                                                   -25…65°C
Batteries:                                                                                   3x 1.5V type AA batteries
Autonomy:                                                                                 200 hours with 1800mAh alkaline batteries
Measuring unit:                                                                       °C – °F
Input module for the probes:                                             8-pole male DIN45326 connector
Pt100 measurement range:                                                -200…+650°C
Pt1000 measurement range:                                              -200…+650°C
Resolution:                                                                                 0.1°C
Accuracy:                                                                                    ±0.05°C
Some applications and industries that benefit from the Delta OHM HD2307.0 include: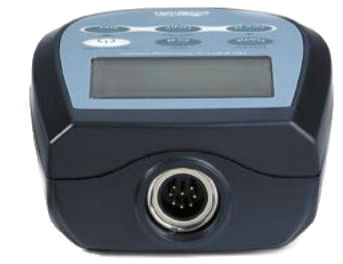 Local councils
Utilities including Gas and Water
Environmental health officers
Food manufacturers, including international food manufacturers
Pharmaceutical
A wide range of manufacturing types
The kit includes the instrument, batteries, operating manual and carry case. The Delta OHM also comes with a 2 year warranty.
Pyrosales will also notify you at 12 monthly intervals regarding a recalibration notification to keep your thermometer accurate and up to date.