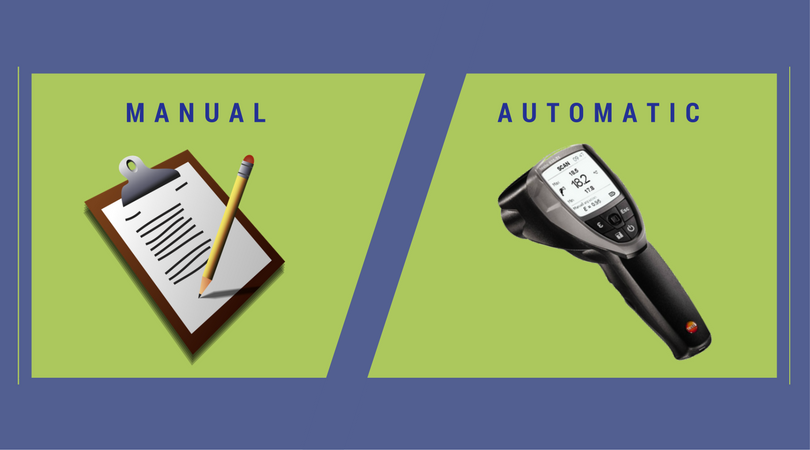 The Testo 835 T1 and T2 range of infrared thermometers capture measurements automatically, without the need for manual measurements. Temperature fluctuations and events do not take place frequently enough while workers are in attendance, which presents difficulty when troubleshooting the equipment in HVACR, electrical and industrial settings.
The Testo 835 T1 measures in applications up to 600°C, while the Testo 835 T2 measures up to 1500°C. They feature an auto capture which can be achieved by placing the thermometer on a tripod mount. When the trigger is pressed, it will begin recording temperatures and continue doing so until the trigger is pressed again. These thermometers have a storage capacity of 200 readings, which removes the need for manual measurements by operators.
Further features include: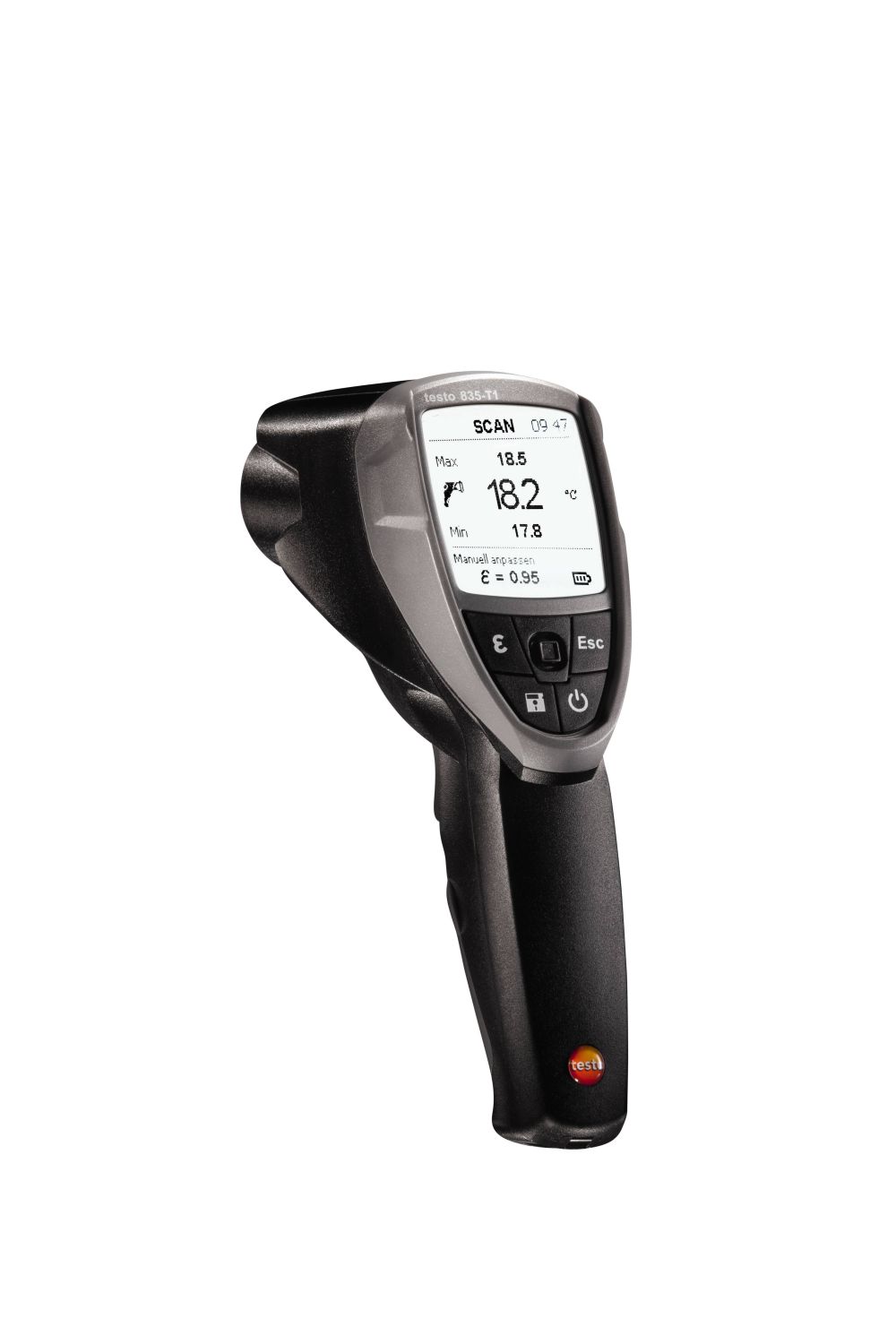 4 point laser spot technology, which allows for greater accuracy (up to ± 1°C of reading) from a safe distance
Up to 25 hour battery life that enables a longer automatic capture time frame
IP65 waterproof probe for food applications are available, which provides additional protection against airborne contaminants in polluted environments, as well as a wide range of probes for various other application needs
A large dot matrix screen with an easy to read backlight display, optimal for dark settings
An integrated emissivity measurement for absolute measuring reliability
Displays of the minimum and maximum temperatures, as well as other functions which provide valuable information
Features an alarm signal which is either audible or optical for user convenience
The Testo 835 range is rugged and is suitable for applications such as food environments, field and industrial environments.
To find out more about how this instrument can assist you, call 1300 737 976 or contact us.