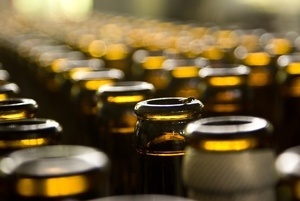 Have you enjoyed a bottled beverage or had a glass of wine lately? Chances are, that the glass was manufactured at one of three glass furnaces operated by Orora. Located in Gawler, South Australia only 15 minutes from the Barossa Valley, Orora are rebuilding one of the furnaces. Pyrosales recently supplied the temperature sensors for this project.
The glass making process involves extreme temperatures – greater than 1500°C – so it is imperative the sensors and equipment can withstand the heat.
The raw materials are melted together in the furnace and blobs of molten glass are produced. The blobs are moved into bottle moulds where they are blown into shape using compressed air. The hot glass bottles are then cooled under controlled conditions and packaged ready for distribution. There are significant temperature differences during various stages of the glass making process, so it is essential that the equipment is both accurate and durable.
Pyrosales provide a variety of sensors and instruments to the glass industry. Find out more about how we service the glass industry here.