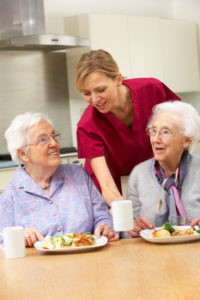 The Health Department of Australia has introduced safety measures and requirements relating to the use and provision of cold and heated water in care facilities including, but not limited to:
Local Health Districts
Nursing Homes
Aged Care Facilities
Affiliated Health Organisations
Public Health Systems
Community Health Centres
Dental Schools and Clinics
Private Hospitals
Public Hospitals
Day Procedure Centres
The aim is to implement long-term, monitored, preventative solutions to these facilities – for staff, residents and visitors. This policy has been put in place to ensure organisations uphold their safety and standards to a high degree. Each state has its own policy – View full NSW policy here.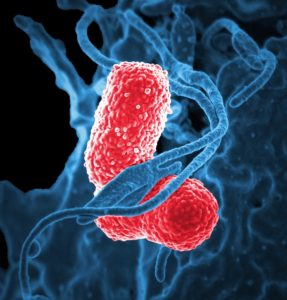 Legionella (a form of Pneumonia), is a vulnerability to these organisations, particularly present in aged care facilities. This is because they are fitted with warm water regulators in conjunction with hot water systems, which deliver water at a set temperature – to prevent scalding. However, the water temperatures may not be hot enough to kill Legionella bacteria.
Health Care facilities are urged to implement robust, long term monitoring and preventative solutions in order to sustain a high health and safety standard for all staff, visitors and residents. They should develop and implement warm water system management plans that consider maintenance records and temperature safety checks.
The policy outlines that part of the Health Care Managers responsibility is for:
Ensuring that regular safety checks of warm water systems are conducted. (Sections 3.5 and 5.2)
Complying with the notification requirements to local councils regarding warm water systems (Section 4.2)
Section 3.5 in the Policy states the following:
' A monthly temperature safety check of the warm water system must be conducted from at least one ablution outlet (preferably a hand basin) supplied by each thermostatic mixing valve or tepid warm water system and the temperature recorded. This is a maintenance requirement under the Public Health Act 2010 and Public Health Regulation 2012. '
Aged care standards state temperature of hot water should not exceed 45°C at the outlet source. This is important to avoid scalding which can occur from 50°C and higher. Many facilities circulate hot water at these high temperatures, however there are devices called thermostatic mixing valves, which are made to reduce temperature before they come through the outlets. There is a risk of the devices failing – which will present a risk of scalding if not monitored. Using our handheld or installed sensors and loggers, will mean you can conduct regular checks to determine the safety of the water or potential failure of the valve.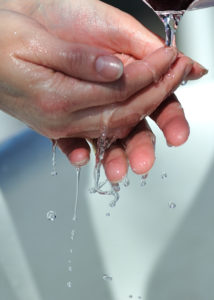 Temperature requirements for heated water systems used in patient accessible areas include areas such as:
Washbasins
Sinks
Baths and Showers
Treatment areas and Consultant rooms
Clinics and Community Health Centres
Requirements for non-patient accessible areas include:
Sinks
Laundry wash tubs
Auto Dishwashing machines
Disinfector machines
Auto Clothes washing
Personal hygiene
Here at Pyrosales, we stock and custom manufacture temperature sensors and loggers to fit in with your requirements. We have many suitable options to assist with measurement and maintenance.
A simple option includes:
A more accurate and larger storage for data option would be:
Note: The GP A and RTD GP A FREE options come as a standard size. Customised probes are at an extra cost. Please contact us for more information.
A fixed option is using our Digital Display Gauges with a probe. For fixed instruments, please allow a plumber to install the displays in the pipe before an outlet to be able to monitor and log temperatures via a Smartphone app.
Please contact us or call 1300 737 976 to speak to our engineers. They will assist you with the best solution to your requirements.