Question: I need a temperature controller to control a solid-state relay for an electrically heated rotational moulding oven. What do you recommend?
Answer: 
If it is to control a solid-state relay, it would need an output voltage. We also need to know whether it is a voltage or relay – such as a 24V DC unit. Is there a specific controller size you need? We have a size which is universal and it is 48x48mm, called the RKC CB100. It is our most popular controller. We also need to know what kind of sensor or thermocouple you will be connecting to the controller such as Type K or J.
We can program the controller to have a range and set point that no one else will be able to change – which gives you added security.
Our controllers come with an Auto-tune function. For example, if you set an oven to 250°C, it will rise from ambient and just before it gets to the set temperature, it will start backing off, so it does not overshoot the 250°C – which is another safety feature to stop any damage to the controller.
If you require alarms, the CB100 is capable of having 2 alarms that would need to be fitted by us.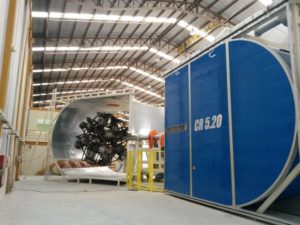 Contact us or call 1300 737 976.