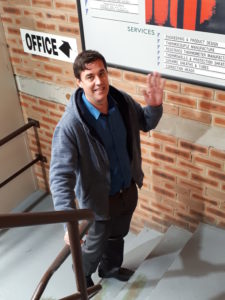 What is your current position
Queensland and Northern Territory Sales Representative for Pyrosales.
Give us a brief overview of your position
To effectively represent the company to existing clients and develop a new client base with the goal of increasing relationships, awareness and profitability of Pyrosales.
What motivates you in terms of your work life
One the main motivating factors for me in the workplace is the achievement of job satisfaction through the performance of my role. I am orientated towards ensuring there is a harmonious working relationship with my peers.
Do you have any personal/work goals?
To strive to achieve Company goals, and work towards the advancement of my career. In addition, in today's current climate to work towards security of employment for the benefit of my family.
How did you end up working for Pyrosales?
My past experience in the Industry, and the skills I had obtained fitted me well for the position when it became available.
Where did you grow up? What was it like growing up there?
I grew up in a suburb of Sydney known as Riverstone. Although considered a suburb it was in reality very much like a country town. Everyone knew each other and there was a real sense of Community. I continue to remain friends with a signi
ficant number of people from Riverstone. It was a very family orientated, sporting community. I was involved in a range of activities such as Athletics, Rugby League, Cricket and Air League. I excelled at most sports and was the Captain of the Rugby League side that progressed to A Grade level.
Educational background – School? Studies? Work experience?
I commenced school at St Johns Riverstone then proceeded to the Holy Family at Marayong to complete years seven to ten where I obtained my School Certificate. Continued my education at the Riverstone High School where I successfully obtained my Higher School Certificate.
During my school years I worked at the local Markets on weekends to save money to buy a car when I was of the age to apply for my Driver's Licence.
During my working career I have attended courses in Quality Management, Occupational Health and Safety, Working at Heights and First Aid. I have previously worked for a company that are similar to Pyrosales. I was able to obtain and further develop skills that made me an ideal candidate for Pyrosales.
I have also had occupations such as Estimator, External Sales Consultant, Project Consultant, Internal Sales Consultant and Workshop Assistant.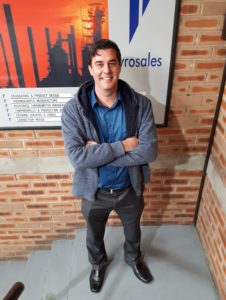 Did/Do you have any big influences in your life? Why that person?
I would have to say my Mother, as she engendered in me a sense of worth and raised me within a framework of solid values. She encouraged me in all facets of my life and instilled in me a solid work ethic. The importance of Family was always impressed and I continue to have a strong relationship with my rather large extended family, which I value greatly. 'Strive to achieve' was my Mothers favourite motto.
Have you had any life changing experiences that led you to what you are doing today?
My family had moved to Queensland in 1996 due to my mother's appointment in a very senior role in the Health Care System.  My sister who also lived in Queensland was due to have a baby and I realised that I wanted to be part of this family experience. On moving to Queensland, I discovered that Plumbing positions were a rarity as the Building Industry was in a state of decline. I then applied for positions that related to the skills I had developed in the field of plumbing e.g. stainless-steel welding. I was successful in obtaining a position at Pyrosales.
Any key challenges you have faced? i.e. Difficult projects
Significant challenges have mainly been in the field of training of external personal to the companies wherein I was employed. I was required to Train Engineers and Plumbers when at Enviroflo on the process of Portable Waste Water Treatment Plants at various mining sites.
In addition, I was responsible for the training of twelve Military Servicemen (Engineering) and Police Officers on the process of Portable Waste Water Treatment Plants prior to their deployment to the Solomon Islands, Iraq and Afghanistan.
What has been a big success in your work life? i.e. worked on a particular project or made a specific type of material
The successful training of external personnel within the Mining Industry, Police Force and Military Services.
What is your motto/philosophy in life?
My philosophy in life is to take each day as it comes. To be prepared to embrace the challenges and to share the joy and successes as they occur.
What do you like to do outside work?
Outside of work I spend time with my family and friends. This includes Netball and Ballet etc. I enjoy playing Cricket, Fishing with my kids and also, whenever the opportunity presents itself we pack up and go Camping.
To get in contact with Johnathon, contact us on 1300 737 976.