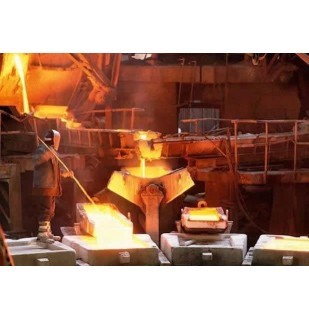 Pyrosales is proud to announce it is now officially established as a company in Chile, South America. Chile's open economy, important business activity, and the existence of a large mining industry, encouraged Pyrosales to establish a local office.
Pyrosales' main targets in Chile are the mining and melting industries. Our expertise and diverse products offer the melting industry and sulphuric acid processes highly-valued solutions. CODELCO, the world's biggest copper mining company, and international companies such as Anglo American plc, are also using Pyrosales as a high-quality supplier.
Another important industry that is working with Pyrosales is the gas industry, with companies who belong to the methanol industry, like Methanex Corporation, using Pyrosales as a regular supplier. Other activity in the region include participation in tenders to supply important local projects, attending expos, visiting companies, and the translation of material into Spanish.
The activity in Chile is encouraging for Pyrosales, and with the future development of the industries we are currently involved in, we hope to be a constant supplier to the South American region.