Over 47 Years of
Manufacturing Experience
Proudly Manufactured in
Australia

Providing Total Temperature Solution for all Industries, from Design to Manufacturing of Temperature Sensors and Systems
Pyrosales is a leading manufacturer of temperature solutions and sensors. We custom design and engineer to suit your requirements. We service a wide range of industries and applications.
Pyrosales provide prefabricated
instruments, custom made designs and measurements solutions, emergency repairs, servicing and industry consultation.
Pyrosales is a provider of precision temperature gauges and instrumentation, we are especially focused on applications involving high temperatures, such as those required in metal, glass, smelting and furnace industries.
Pyrosales Popular Product Range
Pyrosales is a leading provider of specialist temperature, flow and level measurement equipment and calibration devices.
Custom design and manufacture
Pyrosales has a dedicated in-house design and product development team that are capable of providing thermocouples, RTD Sensors and related temperature, level, and flow measurement solutions with innovation and efficiency. The design team is complemented by our manufacturing division, with many of our products developed and manufactured on site. We custom manufacture a range of equipment to improve process control across numerous industries. Thermcouples provide a versatile option for temperature measurement and is a popular option for high heat applications and precision process control. Also available are standard and custom manufactured thermowells, suited for both thermocouples and RTD sensors. Our level and flow measurement sensing elements and instrumentation will provide results with great dependability and repeatability.
"I just wanted to write to let you know how fantastic your technician Mike was today. He was incredibly helpful and went above and beyond to find a solution to our temperature sensor issue. We were very impressed with his professionalism and service. Many thanks again!"
"I Would Like To Congratulate Pyrosales For Achieving 40 Years. It's Certainly A Big Achievement That Pyrosales Shoud Be Very Proud Of. Congratulations For Being An Excellent Vendor And Supplying Us High Quality Products. Best Regards To The Pyrosales Team."
Segment Sales Manager, Continental Pty Ltd
"It's Been A Pleasure Dealing With Pyrosales Over The Years, As Sigma And Now As Aspen. I've Always Had Prompt Professional Service From You And Had No Reason To Shop Elsewhere."
Electrician, Aspen Pharma Pty Ltd
"Pyrosales' Ability To Understand Our Technical Challenges, Along With Their Industry Knowledge, Has Allowed Us To Reduce Our Cost On Sensors While Gaining A Higher Quality, Locally Produced Product."
Service Manager, Isothermal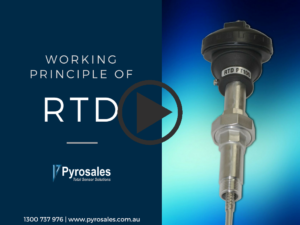 Temperature measurement is a critical component in various industrial processes and laboratory applications. The selection of the appropriate temperature sensor plays a crucial role in
Read More »